In the Footsteps of St. Teresa de Avila & 100th Anniversary of Fatima October 13 - 21, 2017
The 100th Anniversary of The Apparitions in Fatima with Kevin Saunders
Join Kevin Saunders for a wonderful nine-day pilgrimage following the Route of Saint Teresa of Avila, Spain's mystic, theologian and reformer of the Carmelite Order, who personally established 17 Carmelite Convents throughout the country. Your pilgrimage will take you to key cities associated with Saint Teresa's life and work. The tour begins in Madrid, Spain's majestic and regal capital, where you will enjoy a comprehensive panoramic tour of this great city.
Travel to three magnificent UNESCO Spain cities: Toledo, Segovia and Avila, Saint Teresa's birthplace and the city where Teresa of Avila founded the first reformed Convent of the Barefoot Carmelites. These cities also played a very important role during the reconquest of Spain. Teresa of Avila lived in Valladolid, the former capital of Spain, during the reign of King Philip II; the pilgrimage includes visits to some of the convents she established, where she lived and the Churches and Chapels where she prayed and attended Mass.
Experts will share the contributions she made to the Church. Fatima was an important sanctuary for spiritual pilgrimages as early as 1917, as a result of the Marian Apparitions. The pilgrimage includes visits to the Shrine of the Sanctuary Basilica of Our Lady of the Rosary as well as the Basilica of the Holy Trinity blessed by Pope John Paul II. You will take a tour of The Hamlet of Aljustrel, where the three shepherds were born, and visit their modest homes. The tour ends in historic Lisbon with a comprehensive panoramic tour and 'Fado' farewell dinner.
REGISTERED/CONFIRMED TRIP PARTICIPANTS
Download and fill out your personal contact form in case of emergency.
EXECUTOURS LEGAL DISCLOSURES/DISCLAIMERS
For more information, or to add an optional extension to your trip, e-mail us at info@devotion.travel or give us a call at (800) 323-7004.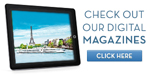 The Travel Magazine and Ultimate Experiences Online presents a unique collection of articles, photos and videos to help make your travel dreams a reality.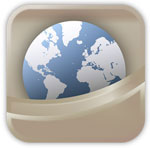 Our free app that allows you to carry all of the destination information you need while traveling, right in your pocket!