WELCOME ARIZONA BIBLE CLASS STUDENTS!
Click HERE for Arizona Bible Class Upcoming Trips!
DevotionTravel and Arizona Bible Class have joined forces to offer Teaching Tours with Kevin Saunders. These tours offer special insights, wonderful destinations, and the fellowship of your fellow ABC students. Sign up now for these popular tours before your choice is sold out. Click below for more information and to register.
Executours also offers extra benefits and savings on all your vacation and business travel. We're a full service agency offering boutique service, with billion-dollar buying power through the Tzell Travel and Signature Travel Groups. Travel with us and get preferred rates and complimentary amenities, including resort/shipboard credits, room upgrades, and welcoming gifts. Explore the thousands of cruises, tours, and vacations offered on our website, or call or e-mail us to plan the trip of your dreams.
Upcoming trips with Kevin Saunders are listed below. Click on each trip for more information, the complete itinerary and registration materials.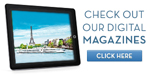 The Travel Magazine and Ultimate Experiences Online presents a unique collection of articles, photos and videos to help make your travel dreams a reality.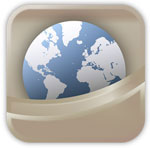 Our free app that allows you to carry all of the destination information you need while traveling, right in your pocket!