Jim Berry
Vice President
In my career, I have worked on both the client and agency sides. Years in law practice as a partner in both large and small law firms have given me and our Executours team a unique perspective on the needs of business travelers, especially in the legal, investment, and private equity fields. That real-world experience helps us put together the right mix of seasoned travel consultants and customized procedures that work well for our business travelers.
I've traveled extensively on business for many years both domestically and internationally. I have also had the privilege of enjoying wonderful leisure and luxury travel experiences around the world, including in Canada, Europe, Hawaii, Scandinavia and the Baltic region, China and Japan, the Caribbean, and the Middle East including both Israel and Egypt. Karen and I have enjoyed many family cruises and other travel adventures.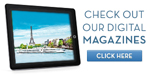 The Travel Magazine and Ultimate Experiences Online presents a unique collection of articles, photos and videos to help make your travel dreams a reality.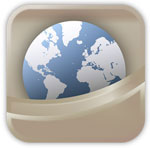 Our free app that allows you to carry all of the destination information you need while traveling, right in your pocket!