Ayse Boykin
Luxury Travel Planner
I am an independent travel consultant with Executours and have over 20 years of experience in planning transformational vacations for the most discerning travelers. I have two around-the-world trips under my belt with on-the-ground work experience in at least 40 countries in between. I have been honored several times by Conde Nast Travel Magazine's Top Travel Agent list as a "Dream Maker."
Born and raised in Istanbul, Turkey, I studied German language and literature with a minor in European art history at University of Heidelberg, Germany. I obtained my Certified Travel Consultant degree from ICTA, in Wellesley, MA. Fluent in English, German and Turkish, with practical knowledge of French and Arabic, and proficient in travel budgeting and planning, I am an expert in identifying, qualifying and negotiating with travel suppliers worldwide to deliver high-value, dependable vacation experiences. My accomplishments and reputation give me direct access to executive management of high-end properties as well as invitations to exclusive travel forums open only to top travel consultants for the latest on destinations, amenities and client services. To name a few, I was the first independent travel professional invited to visit The Brando Resort in Tahiti as well as the Mukul Resort in Nicaragua.
My true passion is getting to know people, listening to their stories and then matching them with the most memorable experiences. Whether it's swimming with Belugas in Hudson Bay, Canada, heli-touring the glaciers of New Zealand, meditating with a monk in Bhutan, biking thru the vineyards of Cappadocia, or diving with hundreds of Hammerheads off the coast of Darwin Island, Galapagos, I have the knowledge and experience to take the client "off-the-beaten-path" of luxury adventure travel. Likewise, for the ultra-luxury traveler, my worldwide contacts include: fine hotels, private guides, villa rentals, yacht charters, private jet charters, exclusive spa experiences, and arts and culinary travel. I aim to curate complete transformational experiences.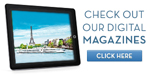 The Travel Magazine and Ultimate Experiences Online presents a unique collection of articles, photos and videos to help make your travel dreams a reality.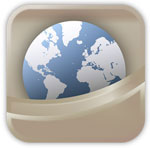 Our free app that allows you to carry all of the destination information you need while traveling, right in your pocket!