Christine Puerling
Luxury Travel Planner
I was born and raised in Los Angeles and started my travel career right out of college in 1976. I worked for Continental Airlines at their reservation center in El Segundo. After eight years there, I entered the travel agent side of the business, working at such companies as Beverly Hills Travel and Maritz Travel. I then worked at American Express for 18 years, as an onsite travel counselor. I loved working "onsite" because it was just like working for two companies and I enjoyed engaging with clients face-to-face.
I earned the coveted "Pacesetter" award three times at American Express! This award is given to their travel counselors in the top 5%. They rewarded us with a great, all expenses paid, group vacation. Awesome memories!
I have traveled to Europe at least 15 times (my favorite destination). I do enjoy places with a beach like Hawaii and Fiji. New Zealand and Australia are on my bucket list.
From 2005 to 2006, I decided to broaden my horizons and move into the culinary field. I have always enjoyed cooking and wine tasting. I attended the International Sommelier Guild and earned a certification as a wine consultant. Not only do I host tastings, but I know wine regions well. I was selected in 2015 and 2016 as one of Signature Travel Network's Bon Appetit Tastemakers!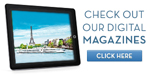 The Travel Magazine and Ultimate Experiences Online presents a unique collection of articles, photos and videos to help make your travel dreams a reality.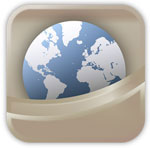 Our free app that allows you to carry all of the destination information you need while traveling, right in your pocket!