Lauren Taylor
Luxury Travel Specialist
For as long as I can remember I have been fascinated by travel and the challenge of finding authentic, off-the-beaten-path places wherever I visit. I enjoy the "tourist" experience but I most enjoy living like a local wherever I am.
After years of organizing wonderful trips trips for my friends and family, I realized it was truly my favorite pasttime. Whether it's booking a hotel, dinner reservation, museum tour or cruise, I am always excited to send people around the world.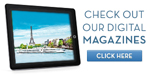 The Travel Magazine and Ultimate Experiences Online presents a unique collection of articles, photos and videos to help make your travel dreams a reality.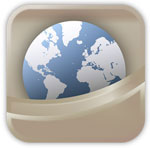 Our free app that allows you to carry all of the destination information you need while traveling, right in your pocket!