WELCOME LOGOS STUDENTS!
Devotion Travel and Logos Bible Study have joined forces to offer Bible Study trips with renowned scholar, Dr. Bill Creasy. These trips are very popular so be sure to book before they fill up! Click below for more information and to register. Feel free to call us at (800) 323-7004 for more information.
WAITLIST IS OPEN for Oberammergau Passion Play trip with Logos Bible Study
MAY 13 - MAY 22, 2020
Upcoming Logos Bible Study trips currently are listed below. Click on each trip for more information, including a detailed itinerary and registration materials.
"Logos Bible Study's mission is to create educated readers of Scripture, fully capable of engaging the biblical text in its proper historical, cultural and literary context."
LOGOS HOLY LAND CRUISE VIDEO: MEDITERRANEAN CRUISE, 2016
Oberammergau Passion Play Postponed to May 2022
One time opportunity to join Dr. Creasy to watch the Oberammergau Passion Play
9 Nights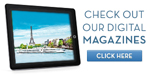 The Travel Magazine and Ultimate Experiences Online presents a unique collection of articles, photos and videos to help make your travel dreams a reality.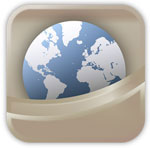 Our free app that allows you to carry all of the destination information you need while traveling, right in your pocket!