Preferred Hotel Partners
Executours has developed strong relationships with leading hotel properties around the world. These relationships give our VIP clients access to special amenities and privileges not generally available to the traveling public. Our preferred hotel partners include: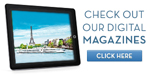 The Travel Magazine and Ultimate Experiences Online presents a unique collection of articles, photos and videos to help make your travel dreams a reality.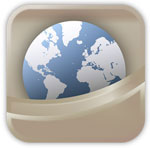 Our free app that allows you to carry all of the destination information you need while traveling, right in your pocket!