The Best of Italy | October 23 - November 1, 2018
Join Dr. Bill Creasy for The Best of Italy, a fabulous adventure exploring Italy's beautiful churches, classic architecture, stunning art work, unforgettable music and the world's best cuisine! We start in Milan, where we tour the city, visit the stunning Duomo (Milan's 14th-century cathedral), view Leonardo da Vinci's Last Supper and have the opportunity to attend a Verdi opera at La Scala (subject to ticket availability and at your own expense). We explore the treasures, food and wine of Florence, Pisa, San Gimignano, and we drive through beautiful Tuscany on our way to Rome, where we explore the wonders of classical Rome, the treasures of the Vatican . . . and attend a papal audience with Pope Francis (subject to Vatican confirmation)!
Of course, Dr. Creasy will teach along the way, enlightening us on St. Paul's journey to Rome in the Acts of the Apostles, Dante's journey through Hell, Purgatory and Paradise in the Divine Comedy, and Aeneas's journey from Troy to the founding of Rome in the Aeneid.
TRIP HIGHLIGHTS
Tour of Milan, including the famous 15th Century fresco painting of The Last Supper

Walking tour of Florence

A visit to the Leaning Tower of Pisa

Tour of the medieval, walled City of Lucca

Tour of Tuscany's beautiful countryside

Ride on the Funicular to Orviet

Comprehensive tour of Rome and the Vatican
​
TRAVEL INSURANCE
Logos Bible Study recommends Travelex travel coverage for this trip, at an estimated cost of $472 per person based on a double occupancy package trip price. Restrictions, terms and conditions apply. You can review the Travelex Description of Coverage or call Travelex at (888) 574-7026 for any specific travel insurance questions you may have about 360 Group Premier Travel Protection and reference Plan Code: APGB-1217. (Before purchasing, please see the following disclosures concerning travel coverage.)
REGISTERED/CONFIRMED TRIP PARTICIPANTS
Download and fill out your personal contact form in case of emergency.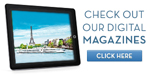 The Travel Magazine and Ultimate Experiences Online presents a unique collection of articles, photos and videos to help make your travel dreams a reality.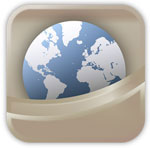 Our free app that allows you to carry all of the destination information you need while traveling, right in your pocket!