Faith-Based & Spiritual Travel
Our team of travel consultants at the Devotion Travel division of Executours have over 50 years of experience planning spiritual trips for church and Bible study groups seeking deeper connections. Our diverse knowledge of global religious sites – and commitment to exceptional service – is next to none. Whether you and your congregants are exploring your faith in the Holy Land, Rome, Germany or elsewhere, we will help create a sacred experience for you.
We send congregations on life-changing journeys. Our travelers have explored the world's most spiritually significant destinations, while also learning in-depth about their cultural and historical traditions. The Devotion Travel team is dedicated to make every day of your trip inspirational.
Group Leaders: Book Your Group To See Oberammergau Passion Play! May through October, 2020.
Photo Caption: Sea of Galilee
Contact Us for custom designed land and/or cruise packages so we can explore together the world of available opportunities!
UPCOMING TRIPS:
Travel with Bible Scholar Dr. Bill Creasy and his Logos Bible Study students:
Travel with Bible Scholar Kevin Saunders and his Arizona Bible Class students:

What the experts say about working with us:
"For many years I have led an annual pilgrimage. I am grateful to Executours for their professional collaboration in making this pilgrimage happen and in securing the best possible arrangements. They're always willing to 'go the extra mile."
Rev. Msgr. Thomas Welbers, Pastor (Ret.) of the Church of the Good Shepherd - Beverly Hills, CA
"I have been leading teaching tours to the Mediterranean world for over 20 years and always use Executours as my preferred full-service travel provider. I am delighted with their conscientious service, attention to detail and high-quality product delivery. Having spent 25 years on the English faculty at UCLA, I give Karen and her crew an A+."
Dr. Bill Creasy, Bible Scholar and Founder Logos Bible Study - San Diego, CA
"I count on Executours to plan and provide a seamless experience for
my clients. I could not recommend a travel company above Executours and encourage all travelers to consider this company in your next travel plan."
Kevin Saunders, Bible Scholar and Founder of Arizona Bible Class - Chandler, AZ
St. Bede Oberammergau Passion Play 2020 | Postponed to May 2022
Join Monsignor Antonio, Watch the Oberammergau Passion Play!
9 Nights
Oberammergau Passion Play | Postponed to Sept. 2022
Join Pastor Al Cassel, Watch the Oberammergau Passion Play!
10 Nights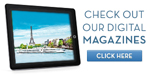 The Travel Magazine and Ultimate Experiences Online presents a unique collection of articles, photos and videos to help make your travel dreams a reality.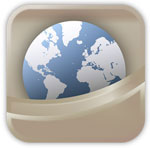 Our free app that allows you to carry all of the destination information you need while traveling, right in your pocket!