Click our Devotion Travel Logo to learn more!
Our team of travel consultants at the Devotion Travel division of Executours have over 50 years of experience planning spiritual trips for church and BibleÂÂ study groups seeking deeper connections. Our diverse knowledge of global religious sites – and commitment to exceptional service – is next to none. Whether you and your congregants are exploring your faith in the Holy Land, Rome, GermanyÂÂ or elsewhere, we will help create a sacred experience for you.ÂÂ 
We send congregations on life-changing journeys. Our travelers have explored the world's most spiritually significant destinations, while also learning in-depth about their cultural and historical traditions. The Devotion Travel team is dedicated to make every day of your trip inspirational.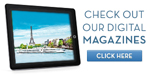 The Travel Magazine and Ultimate Experiences Online presents a unique collection of articles, photos and videos to help make your travel dreams a reality.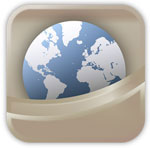 Our free app that allows you to carry all of the destination information you need while traveling, right in your pocket!