Oberammergau Passion Play | Postponed to Sept. 2022
Reaffirm your faith by watching the Oberammergau Passion Play. Perfomed every 10 years as a thank you for the
village being saved from the Black Death, this reenactment is a once-in-a-lifetime experience. Our tour begins in Prague, a pristine medieval town, then onto Budapest, one of the most beautiful cities in Europe, as well as visits to the vibrant Vienna, known for its high quality of life and its artistic history and the picturesque town of Salzburg. The trip ends in Oberammergau to see the famous Passion Play.
Custom Designed Itinerary: September 8 - 18, 2020
10-Night Land Package in "Centrally Located First Class" Accommodations
Prague – 2 Nights

Budapest - 2 Nights

Vienna - 3 Nights

Salzburg - 2 Nights

Oberammergau Village - 2 Nights

OPTIONAL AIR

- Available approximately 11 months prior to departure.
Trip Highlights Include:
Category 2 Passion Play Seats

Cruises

Museum and Palace visits

Cathedral and Church visits

and much more…
Note: Category 2 of the six available categories.
The Passion Play Video
TRAVEL INSURANCE
We recommend Travelex travel coverage at an estimated premium of $316 per person insures up to $4,000.00. Restrictions, terms and conditions apply. You can review the Travelex Description of Coverage or call Travelex at (888) 574-7026 for any specific travel insurance questions you may have about 360 Group Premier Travel Protection Plan and reference Plan Code: APGB-1217. (Before purchasing, please see the following disclosures concerning travel coverage.)
REGISTERED/CONFIRMED TRIP PARTICIPANTS
Download and fill out your personal contact form in case of emergency.
EXECUTOURS LEGAL DISCLOSURES/DISCLAIMERS
For more information, or to add an optional extension to your trip, call Devotion Travel at (310) 857-5000.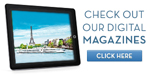 The Travel Magazine and Ultimate Experiences Online presents a unique collection of articles, photos and videos to help make your travel dreams a reality.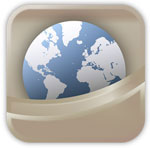 Our free app that allows you to carry all of the destination information you need while traveling, right in your pocket!