Israel Highlights January 6 - 14, 2020
For the past 25 years, over 2,000 Logos students have traveled with Dr. Creasy to the Holy Land. It is a life-changing experience, walking "in the footsteps of Jesus." But many people cannot afford such a trip.
Now, Dr. Creasy has designed a 9-day teaching tour, covering all the major sites, with his incomparable teaching at each one, at the remarkably low cost of $3,995 (which includes roundtrip airfare from Los Angeles)!
Space is limited to just 1 motorcoach so register early...
You may make your trip deposit through PayPal.™ By making your deposit, you accept all terms on the registration form. Acceptance of deposit is conditioned on our receiving the signed, completed registration form. Please review the itinerary and all disclosures below before deposit.
Highlights:
Beautiful unique views from Mount of Beatitudes
Capernaum - Home to the Apostles
Sail on the Sea of Galilee in a 1st Century replica fishing boat
Visit the famous Garden Tomb
Reflect in the garden of Mount of Olives
Church of the Nativity in Bethlehem
Pray at the Western Wall (Wailing Wall)
Marvel at the Church of the Holy Sepulchre
The healing hypersaline water of the Dead Sea
Optional 3-night Istanbul post-trip extension $1,399.00
Highlights include visits to:
Archaeological Museum
Blue Mosque
Grand Bazaar
Hagia Sophia
and more
TRAVEL INSURANCE
Logos Bible Study recommends Travelex travel coverage for this trip, at an estimated cost of $316 per person based on a double occupancy package trip price. Restrictions, terms and conditions apply. You can review the Travelex Description of Coverage or call Travelex at (888) 574-7026 for any specific travel insurance questions you may have about 360 Group Premier Travel Protection and reference Plan Code: APGB-1217. (Before purchasing, please see the following disclosures concerning travel coverage.)
REGISTERED/CONFIRMED TRIP PARTICIPANTS
Download and fill out your personal contact form in case of an emergency.
For more information, or to add an optional extension to your trip, call Devotion Travel at (310) 857-5000.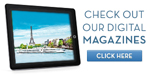 The Travel Magazine and Ultimate Experiences Online presents a unique collection of articles, photos and videos to help make your travel dreams a reality.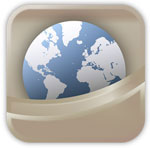 Our free app that allows you to carry all of the destination information you need while traveling, right in your pocket!