A Spiritual Journey in Italy - March 26 - April 5, 2019
Join Kevin Saunders on this fabulous trip to see Italy's beautiful churches, classic architecture, stunning art work. Italy offers a feast for the eyes as well as a gatronomical treat!
We are going to Italy! says Kevin. This is a favorite trip for me each time we go. We begin our Journey of Italy in Venice and end our pilgrimage in the Eternal City, Rome.
This year our trip to Italy will include a day trip to Ravenna. Just north of Venice it is the location of some of the greatest mosaic artwork in all the world. Many make a pilgrimage just to Ravenna to be amazed by the mosaics found in the local churches.
Of course, Kevin Saunders will provide teachings along the way, enlightening his travelers about the journey of St. Paul.
You may make your trip deposit through PayPal.™ By making your deposit, you accept all terms on the registration form. Acceptance of deposit is conditioned on our receiving the signed, completed registration form. Please review itinerary and all disclosures below before deposit.
TRAVEL INSURANCE
We recommend Travelex travel coverage at an estimated premium of $472 per person insures up to $6000.00. Restrictions, terms and conditions apply. You can review the Travelex Description of Coverage or call Travelex at (888) 574-7026 for any specific travel insurance questions you may have about 360 Group Premier Travel Protection Plan and reference Plan Code: APGB-1217. (Before purchasing, please see the following disclosures concerning travel coverage.)
REGISTERED/CONFIRMED TRIP PARTICIPANTS
Download and fill out your personal contact form in case of emergency.
EXECUTOURS LEGAL DISCLOSURES/DISCLAIMERS
For more information, or to add an optional extension to your trip, call Devotion Travel at (310) 857-5000.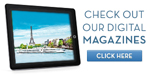 The Travel Magazine and Ultimate Experiences Online presents a unique collection of articles, photos and videos to help make your travel dreams a reality.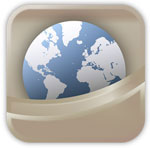 Our free app that allows you to carry all of the destination information you need while traveling, right in your pocket!