Egypt Land of Mystery and Home of Faith | January 4 - 13, 2020
Kevin Saunders invites you to join him in Egypt
Greetings fellow Pilgrims,
I am excited to invite you to travel with me to Egypt in 2020! Egypt trips in the past have always been a particular highlight in the Arizona Bible Class travel schedule. Egypt is a country rich in our spiritual history and offers the optimal way to engage us in Genesis and Exodus to refresh our memories and bring the old testament to life for us.
You will enjoy every minute of this journey back in time and I am very much looking forward to sharing this experience with you.
Peace,
Kevin
Highlights
See the famous Suspended Church (Hanging Church)
Narrative by your private Egyptologist Guide
Visit the oldest synagogue in Egypt (recently restored)
See Necropolis at Sakkara the largest in Egypt
Visit the renowned Pyramids of Giza
Optional visit to the famed Abu Simbel
4-night cruise along the Nile in cabins with Balcony
​Sound and Light Show
Visit the Temple of Philae
See the Valley of the Kings
Visit the famed Egyptian Museum
Farewell dinner in Cairo
You may make your trip deposit through PayPal.™ By making your deposit, you accept all terms on the registration form. Acceptance of deposit is conditioned on our receiving the signed, completed registration form. Please review the itinerary and all disclosures below before deposit.
TRAVEL INSURANCE
We recommend Travelex travel coverage at an estimated premium of $472 per person insures up to $6000.00. Restrictions, terms and conditions apply. You can review the Travelex Description of Coverage or call Travelex at (888) 574-7026 for any specific travel insurance questions you may have about 360 Group Premier Travel Protection Plan and reference Plan Code: APGB-1217. (Before purchasing, please see the following disclosures concerning travel coverage.)
REGISTERED/CONFIRMED TRIP PARTICIPANTS
Download and fill out your personal contact form in case of an emergency.
EXECUTOURS LEGAL DISCLOSURES/DISCLAIMERS
For more information, or to add an optional extension to your trip, call Devotion Travel at (310) 857-5000.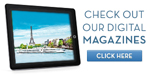 The Travel Magazine and Ultimate Experiences Online presents a unique collection of articles, photos and videos to help make your travel dreams a reality.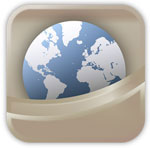 Our free app that allows you to carry all of the destination information you need while traveling, right in your pocket!